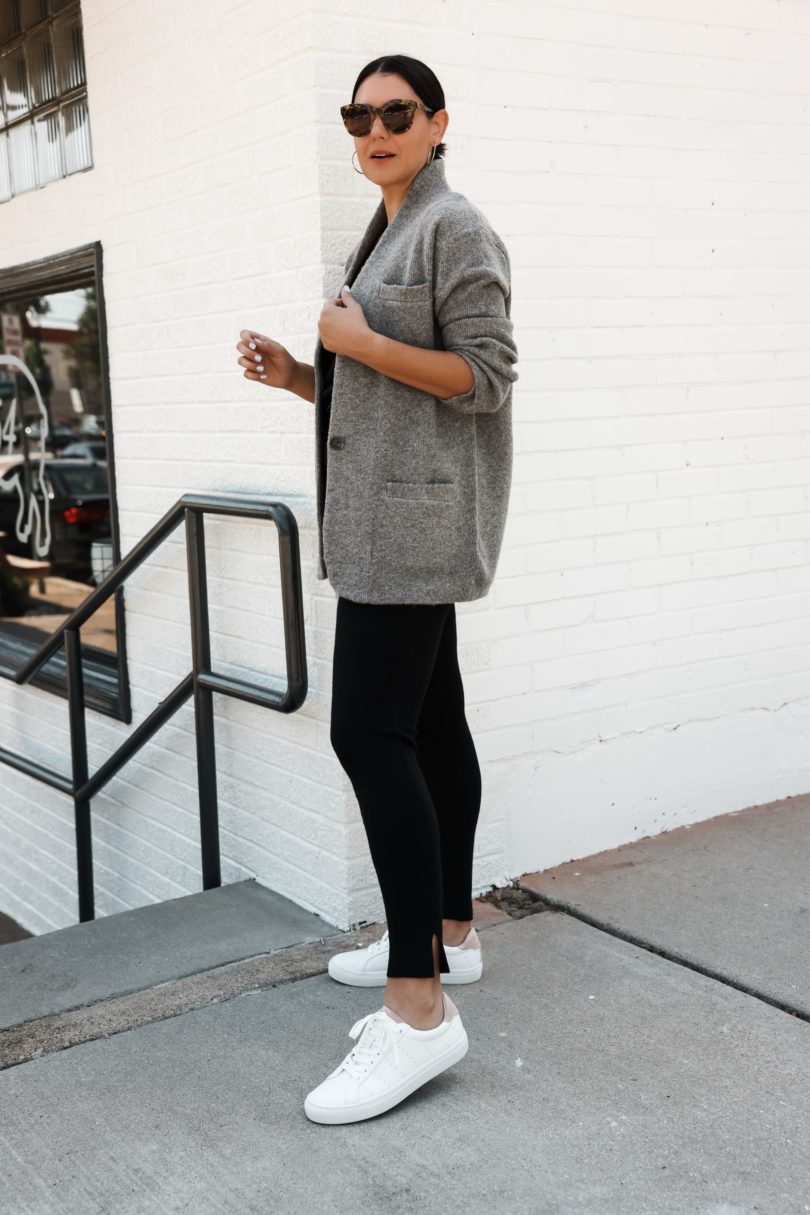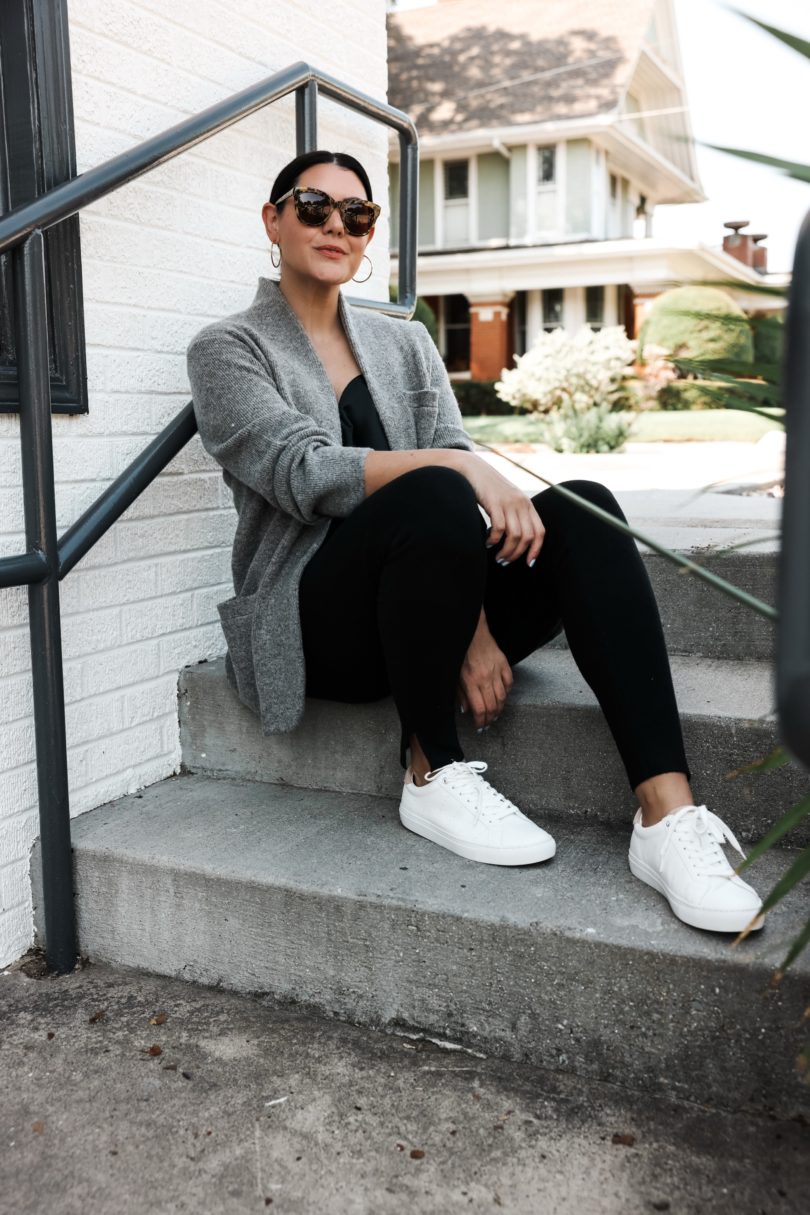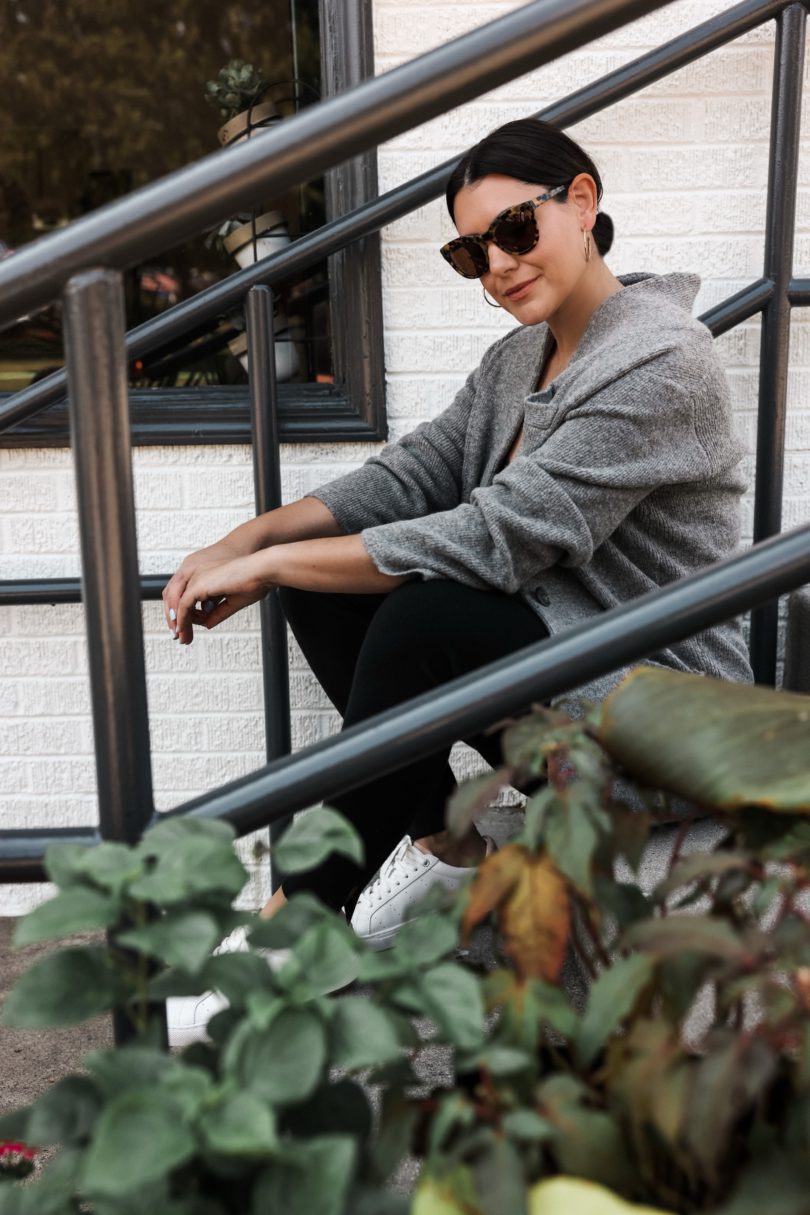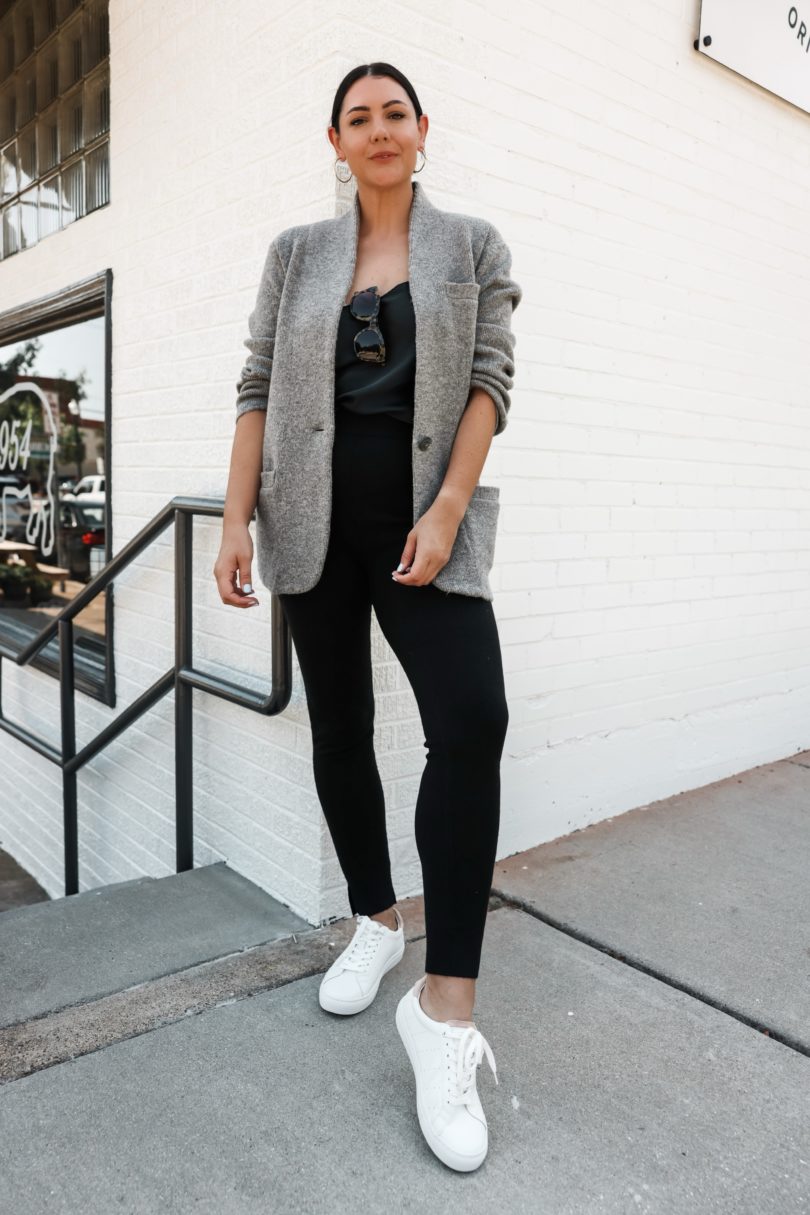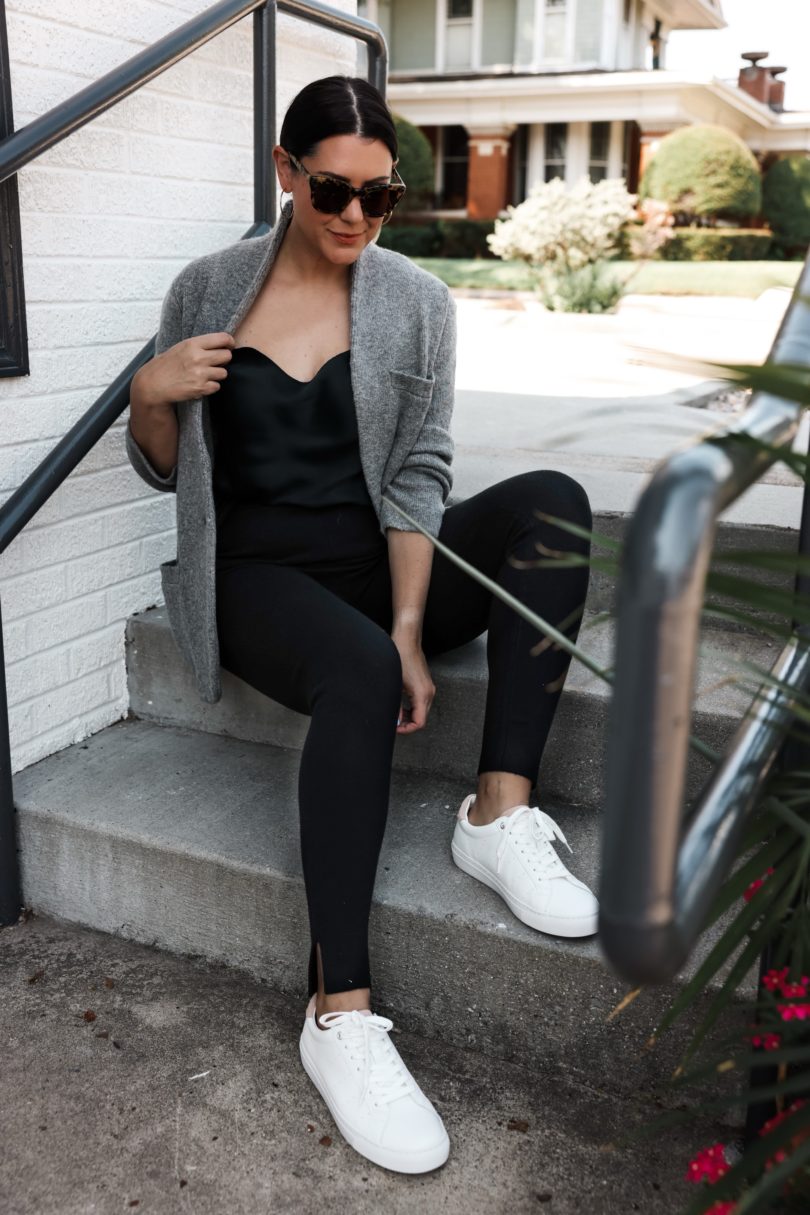 I wanted to quickly post a weekend ready outfit in case you wanted to dress up this weekend. Totally optional, of course. No pressure.
I've been wanting this cocoon cardigan from J.Crew for a long time and it doesn't disappoint. I can't wait until I'm fresh enough to wrap myself up in this like a real cocoon. It's warm, it's soft, and it's not itchy, which ticks all my boxes for a cardigan. I'm in the middle – generous fit! Find it from J.Crew here.
Yes, you guessed it. It's the cashmere leggings again. I live for these leggings – they are not tight or skinny and are kind of a fun alternative to regular leggings. I use the medium and they do stretch a bit with use, just FYI. TTS but it will stretch like a sweater does. Find them here!
Anyway plans for this weekend? Not me, well, except I have a Target quiz on Sunday on IG stories that you don't want to miss. Sunday at 11 — see you there?